Lloyd Park William Morris Garden
Garden designed and created in 2012 and updated by Sarah Reid Garden Design since 2017
Free
Lloyd Park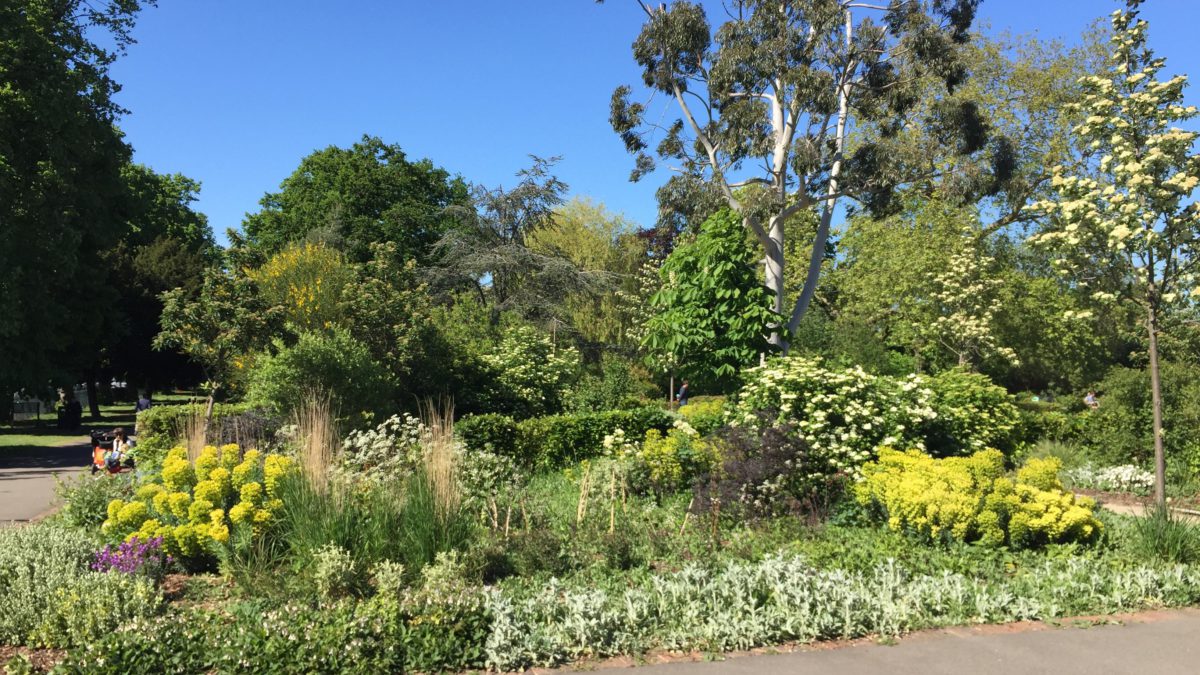 Lloyd Park underwent a multimillion-pound restoration which was completed in 2012. Part of this included a new William Morris Garden – which linked with the exhibition and displays in the William Morris Gallery also in Lloyd Park.
The garden includes plants and flowers that William Morris used in his designs. It also includes wild plants reflecting Morris' work as an environmental conservationist. The design has more wilder planting on the western side by Winns Terrace, and more formal design on the Eastern side closer to the William Morris Gallery. Since 2017 the garden has undergone some redesign work carried out by Sarah Reid Garden Design – introducing more drought tolerant planting with shrubs and ground cover providing more year-round interest whilst working to the original design brief.
The garden is maintained by the amazing and dedicated volunteer gardeners lead by Cathy McLoughlin, every Thursday 10.00 – 13.00 (currently suspended though).
There is a garden trail with plaques at by different plants which William Morris used in his designs. This can be found here: https://www.walthamforest.gov.uk/node/6219
Location
Unnamed Road, Walthamstow London E17 5AZ