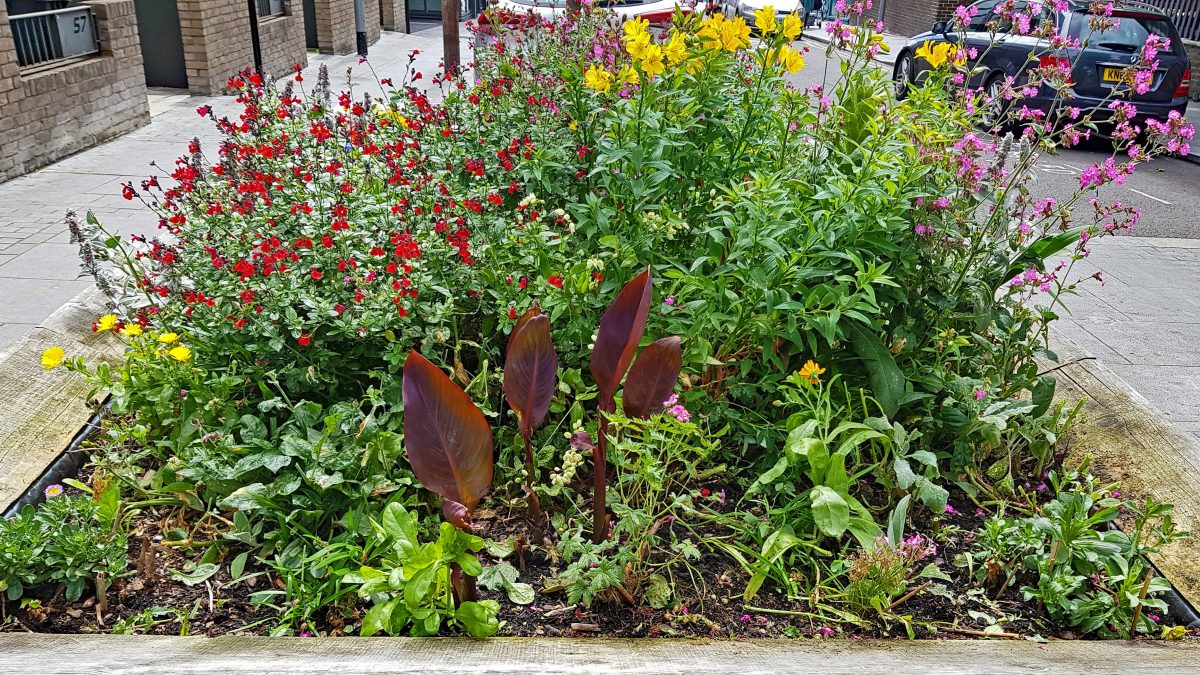 Cleveland Park Road Residents Association
Cleveland Park Residents' Association (CPRA) has a community gardening group that looks after the area of Cleveland Park Avenue, Cleveland Park Crescent and Vintry Mews.
The group design and maintain two large planters and several tree pits along the well used access route to the High Street.
Previously CPRA has successfully entered the RHS London in Bloom scheme since 2012 achieving the highest possible awards, Gold and Outstanding, for four years with an RHS Certificate of National Distinction being awarded in 2018.

Members of the group have found great benefits in working on these initiatives: a greater sense of community spirit, where neighbours know and support each other as well as the area looking well cared for and maintained.
Cleveland Park Residents' Association welcome help from volunteers. If you are interested in joining in please contact us or find CPRA on their Facebook page.
CPRA Gardening Group
Cleveland Park Ave London E17 6RB UK