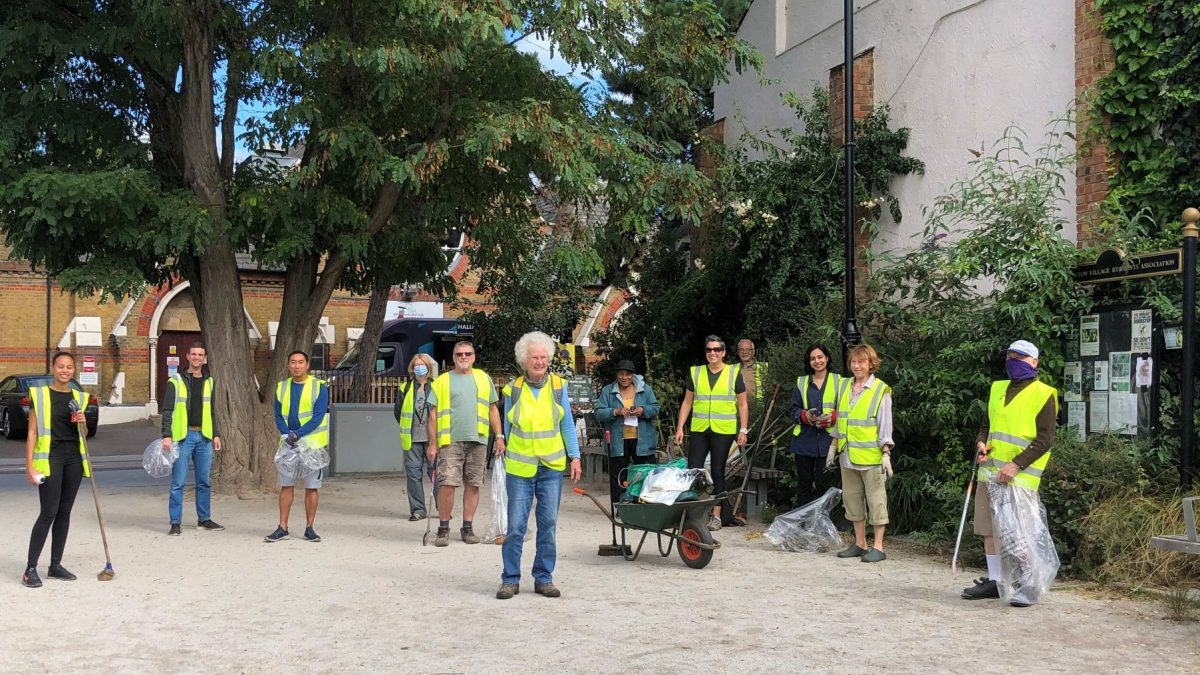 WVRA Gardening Group
Walthamstow Village Resident's Association Gardening Group is a volunteer-led community gardening group started in 2004.
The Village Fernery, Orford Road (in the car park opposite Orford House).
Many gardens have a dry and shady area under trees or up against fences which is notoriously challenging to cultivate and beautify. Even weeds seem to wilt and die. However, difficult parts of a garden are an opportunity to have a bit of fun with some creative landscaping and, with a bit of research, you can find suitable plants for almost any location. Start by improving the soil with lots of organic matter before you get planting.
We hope our new fernery will inspire you to create your own little fantasy landscape in the dry and shady part of your garden. Here, we have landscaped a forgotten little patch of land with stacks of rotting wood and a little pond. Both elements are great for wildlife. We have chosen shade-loving plants such as ferns and hostas with an emphasis on interesting foliage rather than flowers.
The Triangular Bed, Orford Road, (opposite the Spar supermarket).
Frantic foot fall, pooping pooches and salt spreading during the winter months combine to make a busy little high street such as Orford Road a challenging place for plants. As all the tree pits in this street are flush with the pavements, to allow for sustainable rain water drainage, our plants don't enjoy any physical protection from the daily hustle and bustle. Very few of them survive from year to year and we have to start from scratch each spring.
The Orford Road businesses have always been generous sponsors of new plants, but due to the current crisis we are giving them and ourselves a bit of a break. We have reduced our gardening efforts in very public areas, such as Orford Road, where social distancing is difficult. We have made an exception for the Triangular Bed as it's the most prominent, planting it with grasses, wild roses, verbena and echinacea – all of which were kindly donated by local residents.