Love North Chingford Gardening Group
A community group enhancing the green spaces in North Chingford
Love North Chingford

The LNC Gardening Group was established in the Spring of 2019 and would welcome more volunteers to help make North Chingford a more attractive place to live, work & visit.
The group currently look after the planters and tree bases in Station Road, the beds in front of the Library, the bed outside the church, three of the huge beds in King's Road and the beds by the Bus Terminus. This Autumn we have new plans for a wild flower meadow and more bulbs around the trees on The Green.
We entered London in Bloom 'It's your neighbourhood' category and received a Level 1 certificate 'Establishing' last year and are hoping to improve on that in the desk top judging in 2020.
The group meets at least monthly to undertake a variety of gardening tasks – planting bulbs and plants, dead heading, weeding, pruning etc. We water new plants to ensure that they establish as and when required.
We work in a relaxed and informal way. The number of volunteers attending varies and not everyone stays for the two hours.

The group usually has a planning meeting every couple of months on a Monday evening where we get the business done and have a drink, a chat and sometimes cake too!

Currently we are working within Government Guidelines for social distancing and the safety of our volunteers is paramount.
Come and join us!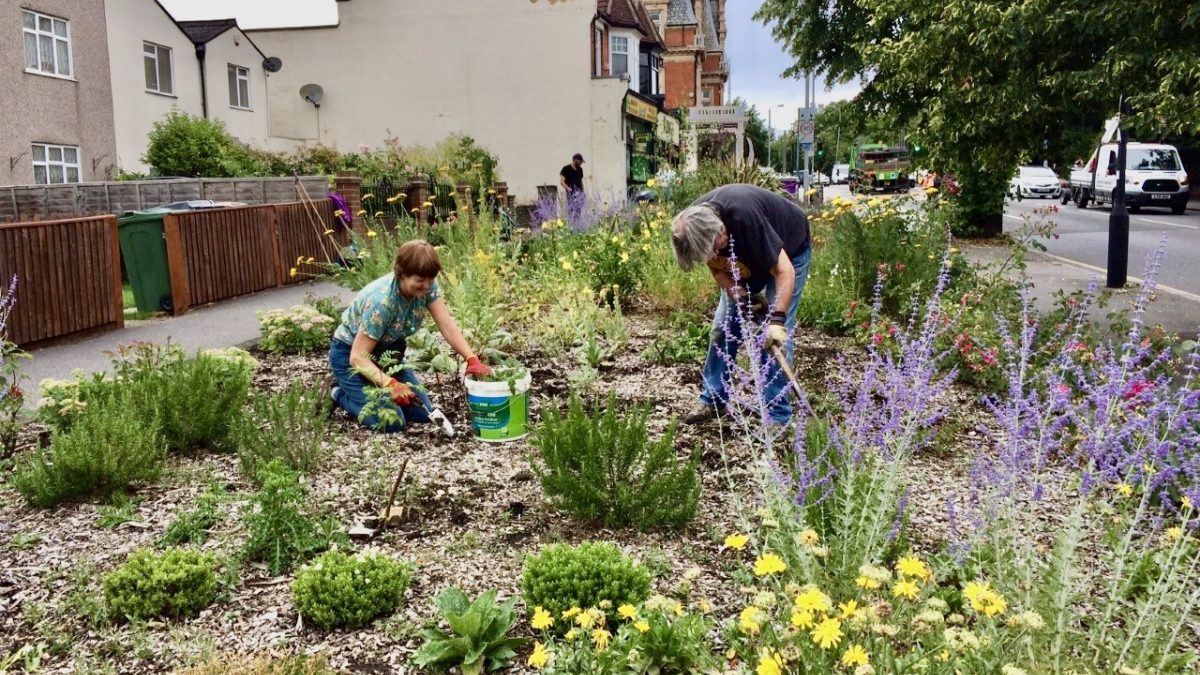 Contact Information
yvonne2441@hotmail.com
Location
Love North Chingford Gardening Group
Chingford
London
E4 7EW