Community Apothecary Waltham Forest: Community-grown herbal healthcare.

Community Apothecary Waltham Forest: community-grown herbal healthcare
We are a social enterprise and collective of herbalists, growers, apprentices and volunteers who are co-creating herbal healthcare in our borough. We cultivate a network of medicine gardens, in Leyton, Walthamstow and Chingford, with the aim of supporting learning, knowledge and skills exchange, community-building and mutual care with plant medicine. Through collective action we want to bring medicines grown, harvested and made together to our locality.
Our garden sessions are every Wednesday, 10am-4pm, rotating around our four sites through the month, and the second and fourth Fridays of each month at our big Chingford site, Mulberry Close. We welcome you to join us for peaceful fresh air outdoor time with the soil, land, creatures and plants through the seasons. We seek to offer a relaxing and supportive environment where you can come to learn about herbalism, land care, herb harvesting and medicine making through the year in company with other friendly folks. Sessions typically include garden care, sowing and planting, weeding, mulching, harvesting and processing, compost making, spontaneous remedy making, herb connection, drinking herbal tea, colourful lunches and lots of connecting and sharing around life, the cultures of herbal medicine, healthcare support and more. The four gardens have broad healthcare themes in terms of the herbs we are growing in them: immune & respiratory support, digestive health, hormonal balance, nervous system & psyche support, skin health - we want to be responsive to our community's healthcare needs with the medicines we make and offer.
We also run monthly medicine making workshops which are more structured learning opportunities, at the Hornbeam Cafe in Walthamstow, on the first Sunday of each month, 3-6pm. We make batches of medicine with our herb harvests which are then available at the Cafe on a sliding scale basis.
Come join us! Contact details below...

Mission statement
Our Vision is: A web of healing medicine gardens at the heart of our communities
Our mission is to:
Enable fellow humans of all backgrounds to access herbal medicine and outdoor spaces, in ways that are sensitive to our living contexts
Take people with us on the cycle of seed to salve
Train community members in land care, herb knowledge and cultivation, medicine making
Share the model so it can be adapted to different localities and needs
Our Values are:
Mutual respect: in a whole way, beyond humans to living ecosystems
Accessible healthcare that seeks to be for everyone and everything
Actively responding to needs around inclusion and safety
Circles of sharing: knowledge, skills, land, resources, mutual healthcare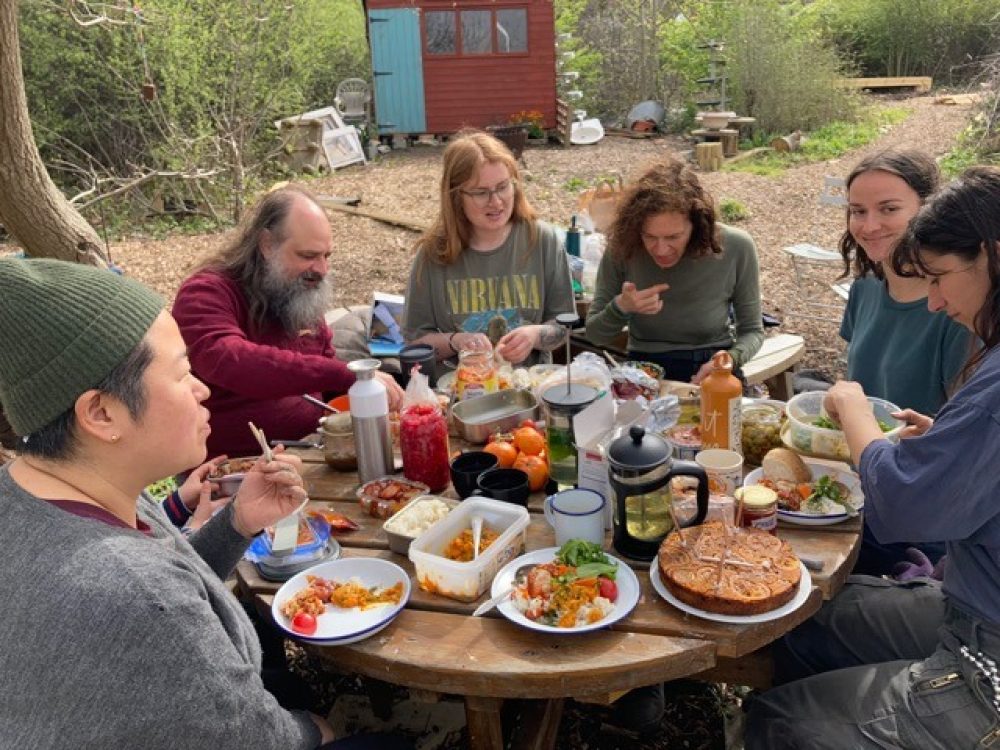 Mulberry Close Allotments London E4 8BS UK