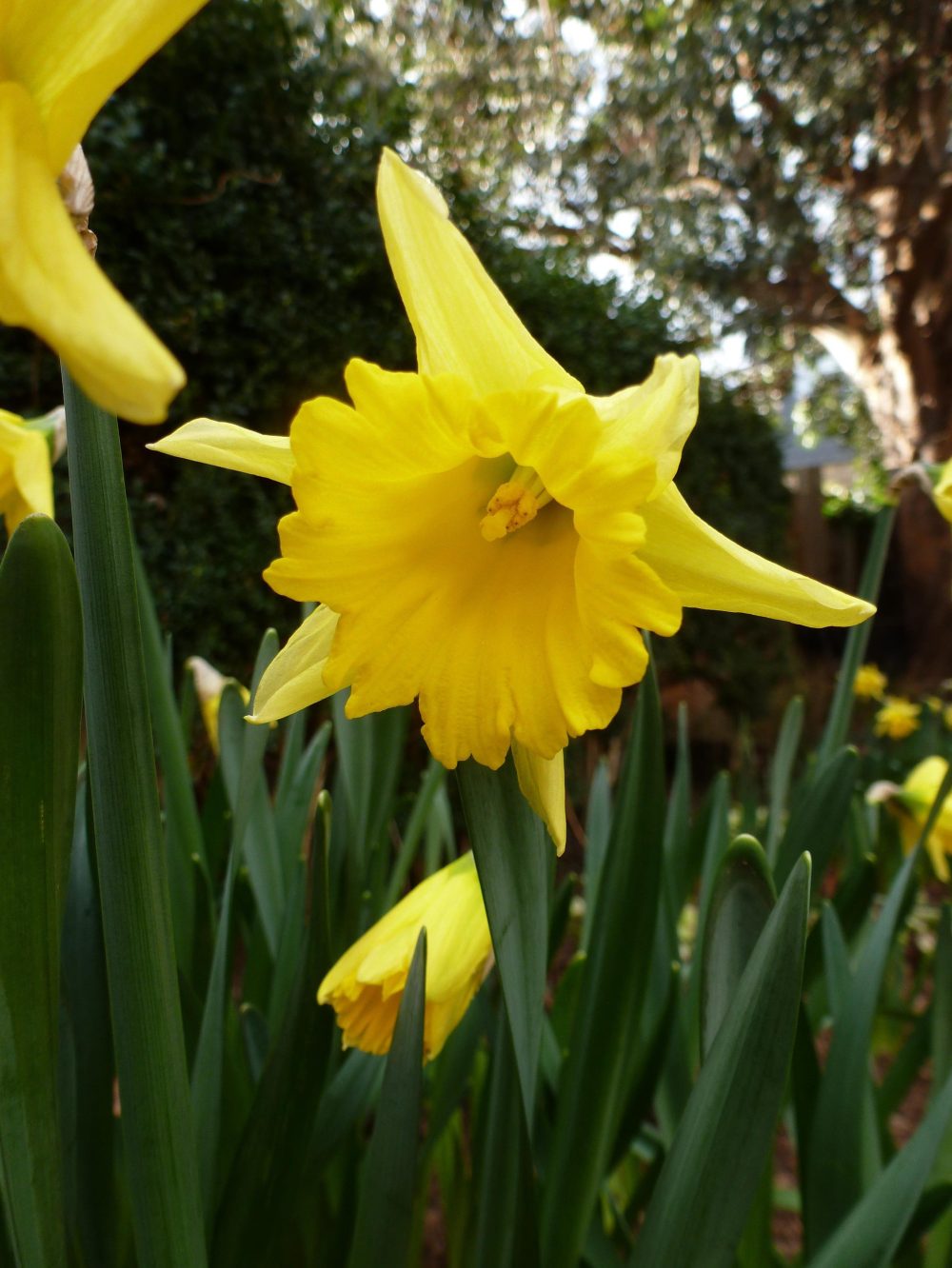 "And then my heart with pleasure fills, And dances with the daffodils"
William Wordsworth 1804
"You just need a few daffs in that garden me duck"
Aunty Kay 2007
My Aunty Kay uttered those quote worthy words on a visit from Derby to my London garden. Daffodils are one of my greatest pleasures in a garden, but not the big throaty yellow ones. I'm sorry but on the whole I just can't abide them. The one exception would be Rijnvelds Early Sensation. This is a true early flowering daff that presents itself for all to see and admire in February. I can forgive that daffodil as very little else is out to warm the soul then. But come March April and early May there is much more life in the garden and I find the brash yellow a bit of an assault to the senses.
I prefer the pale buttrery, cream and milky whites. Every now and then I don't even mind a bit of two tone where the cups and the petals are different colours. Most of the following daffodils sit well in the smaller garden setting, as the leaves tend to be less bolshy. Many are also the perfect size for pots on window sils or on the terrace for closer examination.
Once the daffodil has flowered I tend not to let it seed, puling the whole flowering stem out from the base. The strappy leaves continue to look good for a few more weeks while they are replenishing the bulbs for next year ad are less conspicuous amongst the emerging foliage of surrounding perennials. When they start to look a little 'Miss Faversham' I just cut them at the base to get rid.
Though Covid19 has shut public garden's for this year the great things about daffodils is that they reliably repeat. Try these out next year:
Dozens of gardens open for the NGS during daffodil season. See NGS website for details and find a garden near you.
Doddington Hall holds a yearly Spring Bulb Pageant.


Felly Priory Nottinghamshire has a fantastic daffodil display.

Clivedon Buckinghamshire is a National Trust property which holds a collection of over 70 varieties of daffodil. Several visits required!
Trelissick in Cornwall is a National Trust property and the daffodil display is a collaboration between the charity and daffodil breeder Ron Scamp of Quality Daffodils. There is usually an entire weekend dedicated to daffodils.
Author

Mark Cummings
Photographer

Mark Cummings