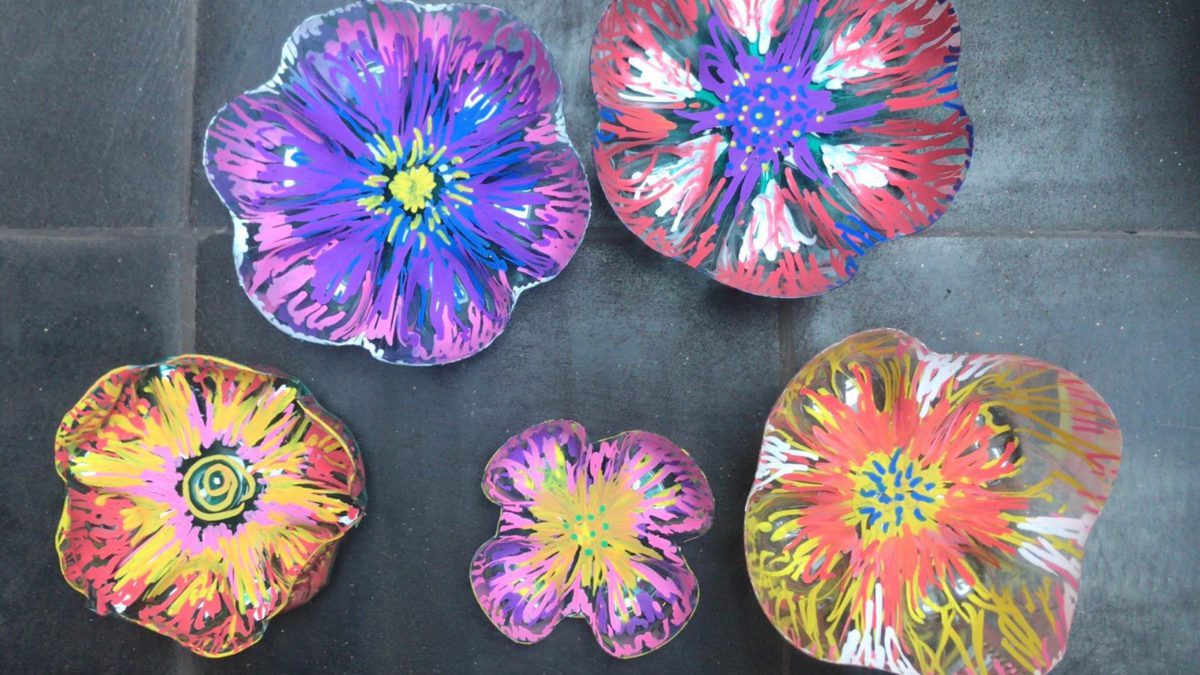 We Bloom
A virtual community garden created in conjunction with Magic Me and local residents of Leyton.
We Bloom is the latest initiative from Magic Me. Magic Me is an arts charity that brings generations together to build a stronger, safer community. Projects often link unlikely partners. Young people aged 8+ and adults aged 60+ team up through shared, creative activity.
We Bloom is a new project from artists @gracealtheawhiteart @joscholar @irene1810 themed around the idea of growth and nurture. The project aims to grow connections and nurture relationships between neighbours of all ages in Leyton by creating a virtual garden from artworks displayed on the railings of George Mitchel Primary School.
Beautiful flowers and beneficial bugs and bees are being made from activity packs that the artists have put together. There are video tutorials for some activities to make them more accessible to a wider range of participants. You can find them onVimeo.com/magicmearts #intergenerationalarts and find out more about the project on our website here.

An afternoon of gift-giving (following Government Guidelines on social distancing), festivity and bicycle parade will follow on July 11th. Follow #WeBloomQualityStreet to see the progress of the project and keep an eye out for our #webloomqualitystreet bike in Leyton on 11 July