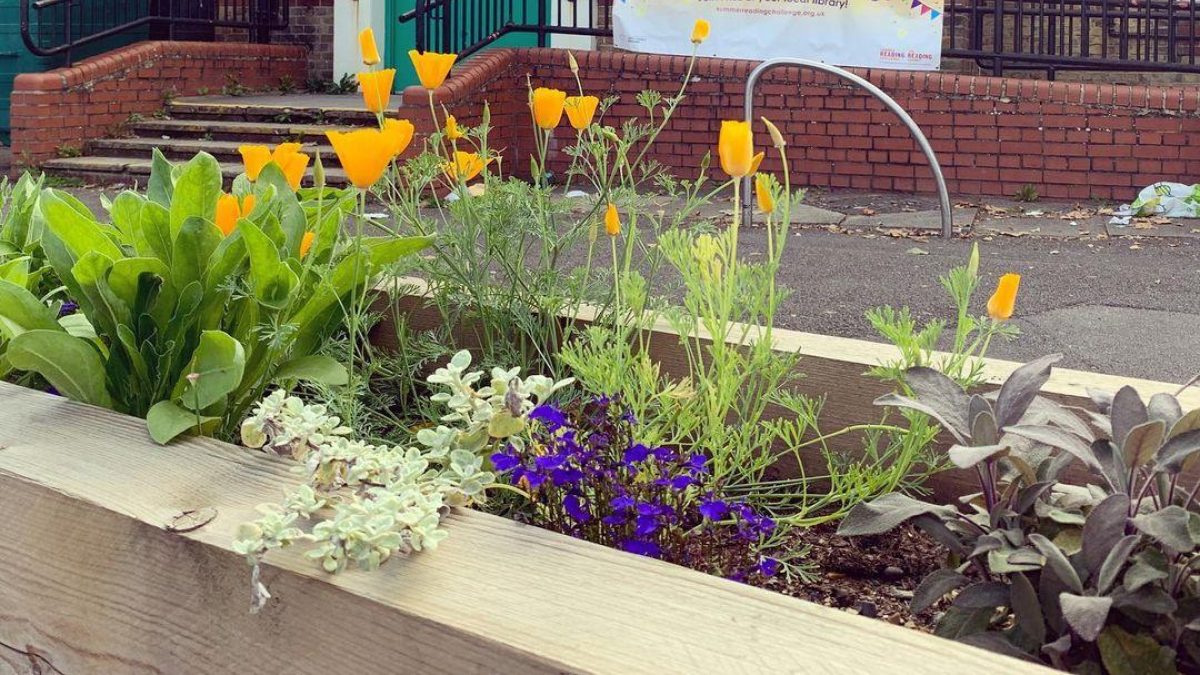 Bloom In Stow
Tuesday 1st January 2019—Thursday 31st January 2019
Bloom In Stow is a project that celebrates the Walthamstow community.
It creates a visible expression of positivity, linking communities and promoting wellbeing through planting.
Flower seeds have been hand-delivered by volunteers to their neighbours, totalling 1000 homes across the Higham Hill, William Morris and Chapel End wards.
The project has also twinned streets with flower beds in vacant land and verges, to encourage attractive displays for pollinators and residents, and to enhance the 'local walk' which has become important to residents over the last year.
An accompanying bespoke leaflet invites Walthamstow residents to plant the Bloom In Stow flower seeds in recycled kitchen containers like yogurt pots or fruit punnets, and to grow flower seedlings on their windowsill.
Growers are very welcome to keep their flowers to enjoy at home. They may also choose to plant some out in public spaces in designated places across the wards.
Anyone can take part. There is a volunteer for each road who delivers the seeds and remains a contact for any household in the street who might need help with soil, or planting their seedlings in the community bed if they choose to do that. The project has linked up with community groups Forest Flora, William Morris Big Local and the Forest Recycling Project tool lending library in Priory Court.
The model of distribution utilises the amazing networks that neighbours have set up during the Covid 19 crisis. We understand not all seeds will get planted, but hope residents will reach out to the named volunteer for support in planting, or pass the flower seeds on to a friend or neighbour who might enjoy them.
The Bloom In Stow seed drop took place in 10 locations during Winter/Spring 2021.